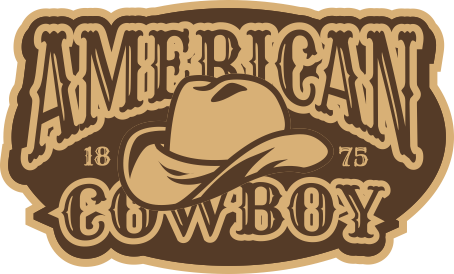 Check out our latest promotions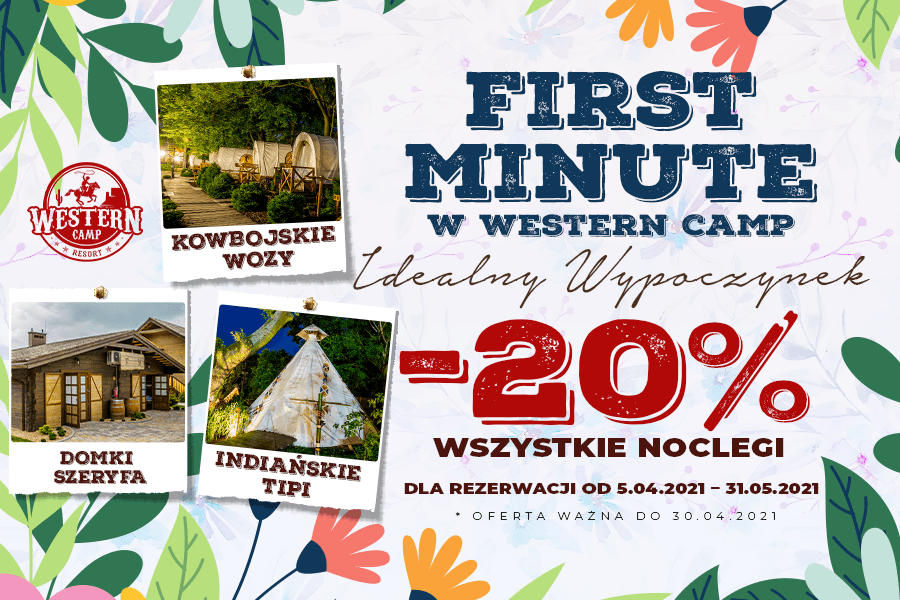 First minute at Western Camp
Blossom by blossom the spring begins. We all have been waiting for the first rays of spring sunshine. End the waiting and plan family trips today! Book any accommodation facility with a discount of -20% and gain additional benefits!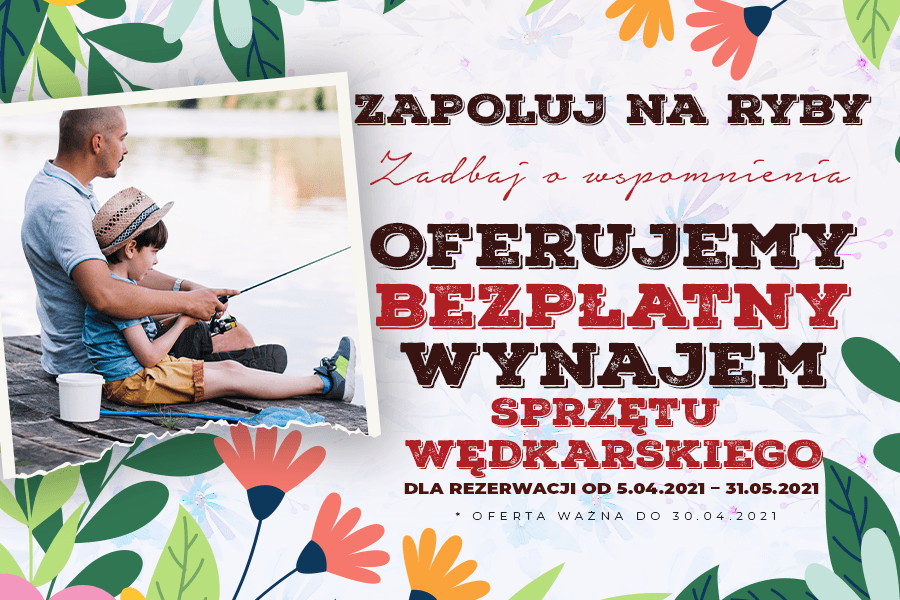 In our resort you can hunt for fish! Until 31.05.2021, we offer you fishing tackle rental for PLN 0*. We also provide a separate place where you can cast the lure in quiet! We are a part of Zator's nature, so remember that the fish in our facility are caught only recreationally! There is a returnable deposit for the rented fishing tackle of PLN 50.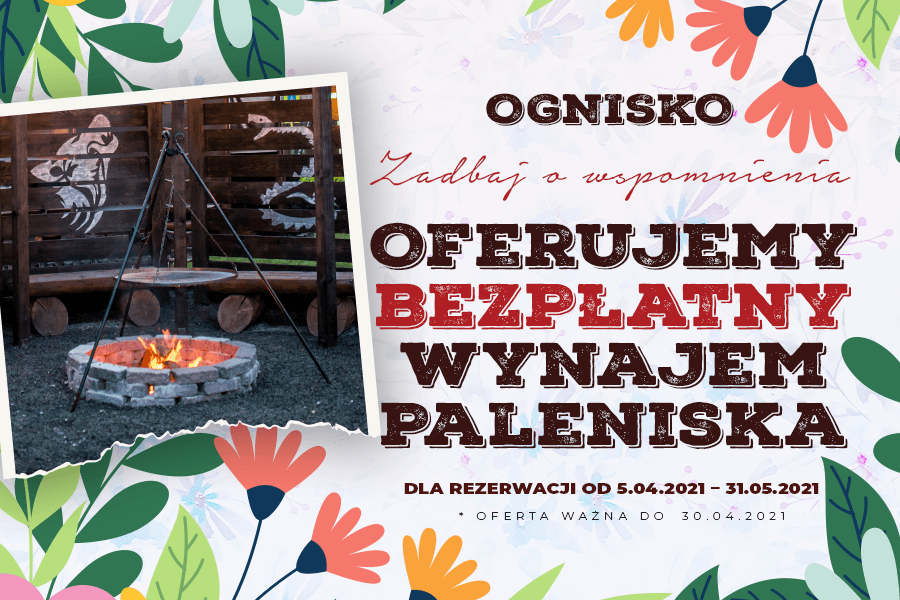 Could the day end any better? An evening spent in the light of a bonfire, with friends or family will stay in your memory for a long time! Choose one of 20 fireplace and our staff will prepare it for you. You will also receive unlimited access to wood. "U Szamanki" store will provide you with all the necessary food specialties to prepare a delicious feast in the open air!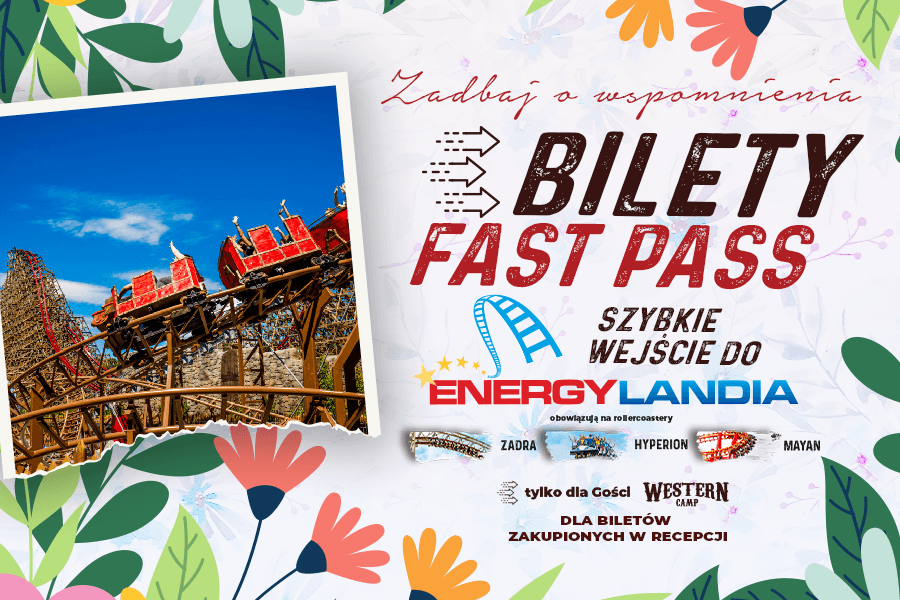 Dear Guests, now you have a chance to take advantage of the unique opportunity to enter the most popular rollercoasters in the Energylandia Entertainment Park without queuing for hours. All you have to do is book an overnight stay at Western Camp Resort, buy a ticket to the Park at our reception desk and you will get the opportunity to use the fast pass gates to Zadra, Hyperion and Mayan! The offer is dedicated ONLY to the guests of our resort and entitles you to one-time entrance through fast pass gates to the following attractions: Zadra, Hyperion and Mayan. Choose a convenient date, book your stay, forget about queues and have fun with Western Camp Resort and Energylandia!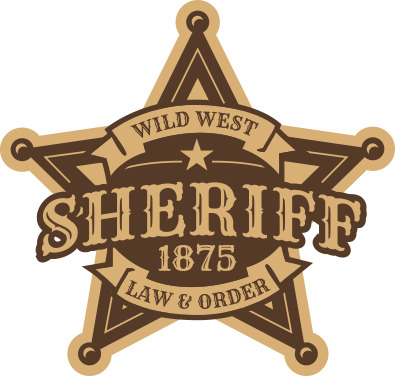 If our questions and answers did not solve your doubts, please contact us using the contact form!